Here at Interchange, we truly understand the importance of personal development and independence. We can assist you to learn or improve skills that help you to be more independent and ultimately live your own life. With tasks you need to live safe and well in your own home and with accessing your community.
Self-Care, managing finances, enhancing health and wellbeing and developing relationships are just a few of the things we can help you with.
Living independently was very important for Joel and us. He did not want to miss out on his independence, and we did not want to hold him back. Interchange got it, they understood and went straight to work. – Gina, Mother of Interchange Customer Joel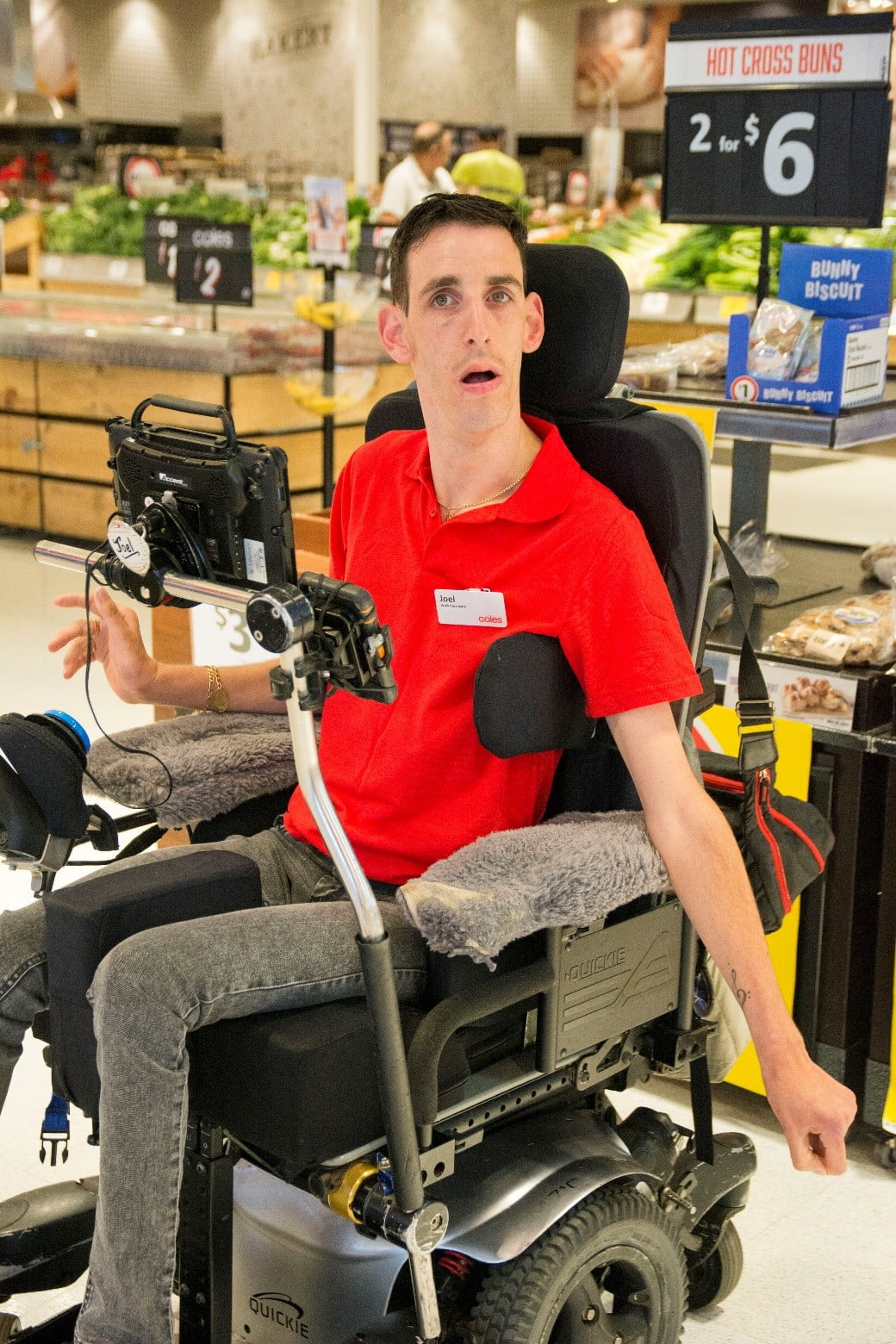 What are Capacity Building Supports?
Capacity building includes a range of supports that enable you to build your independence skills and participate more fully in your local community. Capacity Building Supports are an addition to Core Supports via the NDIS. For example, instead of getting meals prepared for you (which is a core support), this support category is designed to help you learn the skills you need to prepare meals yourself. It could include funding to help you find a job or study opportunities, apply for suitable accommodation, or learn a range of organisation and self-management skills.
Focusing on developing self-care skills, communication skills and contributing to the household and community, capacity building aims to help you to lead an independent live. Our well-trained Support Workers are here for you and will take your lead in whatever it is you have set your mind on. It is your life and your choices. We can assist you in developing and furthering skills in:
Taking care of yourself.
Developing a daily routine.
Building social skills.
Developing relationships.
Working towards employment.
Managing your finances.
Enhancing your health and wellbeing.
Maintaining your home.
Learning how to cook.
Using public transport safely.
Understanding personal safety.
I am working hard to be able to get a paid job and go on a holiday by myself. – Shay
Meet Shay – In 2019 Shay moved out of her mother's house. She wanted to live her own life and make her own decisions. Shay is now self-sufficient and living independently. With a little support, she manages her own laundry, shopping, cleaning and meal preparation.
Shay's also made great progress managing her finances and feels confident paying for things by herself. The young women initially received overnight support from Interchange in her home, to help her feel comfortable and safe. However, over time Shay grew more confident and now feels secure and happy in the house by herself.
Shay enjoys spending time with her support workers and meeting up with family at the weekends. She also loves exploring activities in her local community, such as Catch Music and participating in a cookery group. She maintains a supported volunteer role at Anglicare and has created some great relationships there and feels part of the team. In the future, she would like some transport training so she can build confidence and feel safe to go places by herself. Shay would also like to take on the responsibility of a pet.
---
Find out how we can support you in your journey of personal development, Contact Us. If you are interested in our services please fill out our Customer Form, send it to hello@interchangewa.org.au and we will be in touch shortly.