As an active and engaged member of your local community you can develop valuable relationships, skills and a sense of belonging. Your Interchange Support Team will follow your lead, interests and goals to help you to connect with your community.
We know that people with disability often feel alone and isolated, find it difficult to meet new friends or join activities they are interested in. One of Interchange's core values is Belonging! As humans, we feel the need to belong. To one another, to our friends and families, to our community, culture and country. Without a strong sense of belonging, we can feel anxious, isolated and unsupported. Belonging is fundamental to your sense of happiness and well-being. We want to give you the support you need to feel like you belong and live a good life.
I have made so many new friends through swimming and I love being part of this community. They accept me for who I am. It is important to remember that we are all different but what lies inside, is what truly matters and how we should be treated. – Carys
What is Social and Community Participation?
Did you always want to join your local choir group, take fitness classes, or try out a new hobby? What about learning an instrument or going on a holiday? That and many other activities are considered when supporting people with disability to participate in their local communities. Which is exactly what the NDIS Social and Community Participation services are all about.
I really enjoy participating in the Fremantle Men's Shed because I meet new people, get out and about and get to do woodwork. My pieces are now so good that I can put them up for sale in the shop. – Regan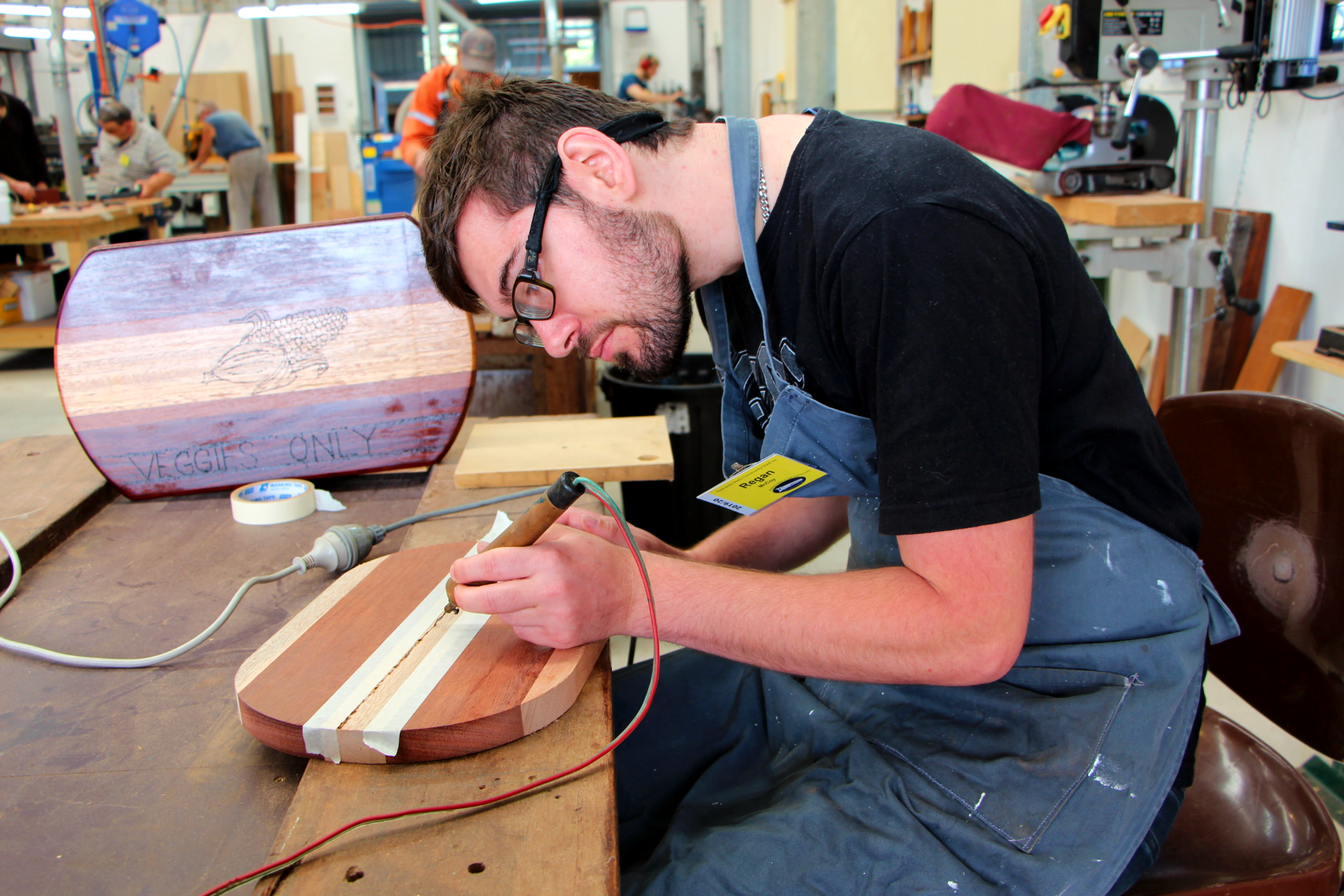 Our Support Workers truly want to get to know you. Together we develop your iPlan, which includes your likes, dislikes, important people in your life, your skills and dreams for the future, and everything else that is important to you. That way we know where YOU want to go and can help you to get there. Your Support Workers can assist you to participate in community events, join interest or hobby groups, or meet like-minded people. You get to choose when and what you want to be part of.
Would you like to take a trip? Great – where do you want to go?
Really want to see that new movie at the cinema? Wicked – let's do it!
Interested in joining a sporting club? Awesome – Footy or Dance?
The possibilities are endless:
attend personal development courses.
join a social group.
go on a holiday.
see a movie, visit a concert or go to other community events.
join a sporting club.
make volunteering arrangements in the community.
And much more – just tell us what it is YOU want to do!
I then joined a proper chess club at the South Perth Library. Gail accompanies me every week. We browse the library for some great new reads, and I get to play chess – wonderful! I met many other Chess players, and gradually, with Gails support, I started to come out of my shell and made many new friends.
Meet Frances – The 66-year-old, from our Myaree Neighbourhood, told us she has been struggling with Schizophrenia since the age of 12 and never expected anything to change. Distressing thoughts, erratic behaviour and several suicide attempts lead Fran down a very dark path.
After years of isolation Fran joined Interchange 18 months ago with two major goals – living a happier and healthier life and to become part of her local community. The road to belonging was rocky for Fran. Her Support Worker Gail however isn't one to give up easily and over time the pair have built a relationship of trust and understanding. Fran has always wanted to learn to cook and Gail, a passionate cook herself, was keen to teach her. Fran has gone from being too scared to use an oven to having a huge list of recipes in her repertoire. The hobby chef now enjoys cooking for her friends and family, who love Fran's newfound confidence as well as her yummy treats.
Fran is now comfortably leaving the safety of her home and actively seeks fun things to do out in the community. One thing she always wanted to learn in life was chess and Gail now accompanies her to a local chess club every week. Her opponent Albert is quite the expert and even though Fran calls the rook a castle she feels like she finally belongs, is accepted for who she is, made new friends with similar interests and truly enjoys her life to the fullest.
Find out more about Frances HERE
How is Social and Community Participation funded?
Social and Community Participation services are funded under one of the following in your NDIS plan:
Core – Assistance with Social & Community Participation (Support Category 4)
Capacity Building – Increased Social & Community Participation (Support Category 9)
Flexi Lifestyle Supports
Do you have funding within your NDIS plan and are looking for a flexible and creative approach to achieving your goals and fulfilling your dreams? We can work with you to find alternative supports and services, innovative and custom – that work FOR YOU.
This may include our 'Flexi Lifestyle Supports' to help you get the best out of your plan and to live the life you
choose. We can support you with:
Organising social, fun and challenging activities
Booking trips and making reservations
Attending sporting and music events
Planning and attending social night outs
Arranging weekend excursions
Organising get-togethers and parties
Being your companion to events, places or trips
& much more.
If you're keen to live the life you choose and seek flexibility when working towards achieving your goals, reach out to us today!
---
Find out more about how we can support you as an active member of your community, Contact Us. If you are interested in our services please fill out our Customer Form, send it to enquiry@interchangewa.org.au and we will be in touch shortly.